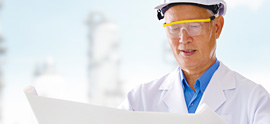 Koncesje poszukiwawcze metali w polsce / the metals prospection licence in poland
Polska jest państwem bogatym w surowce naturalne zarówno energetyczne, chemiczne jak i metaliczne. Oprócz węgla kamiennego, węla brunatnego, rud miedzi, srebra, cynku i ołowiu oraz soli kamiennej i potasowej, nadal w obrębie kraju istnieje duży potencjał do poszukiwań rud polimetalicznych. Zobacz propozycje dla potencjalnych investorów.
Poland is rich country with natural resources like coal, copper, silver, lead and zinc ore, potassium salts and rock salts. In Poland there is still high potential for discovery of new polimetalic deposits. Lets see the oportunities for potential investors.